Orthopedic Billing Services
It is easy to calculate bones than calculating bills
The human body consists of 206 bones which have to be maintained properly or else it will get ended up in hospitals which will create a big process for billing sector. There are so many bones with new names for each of the bones, so each must have different billing coding to perform.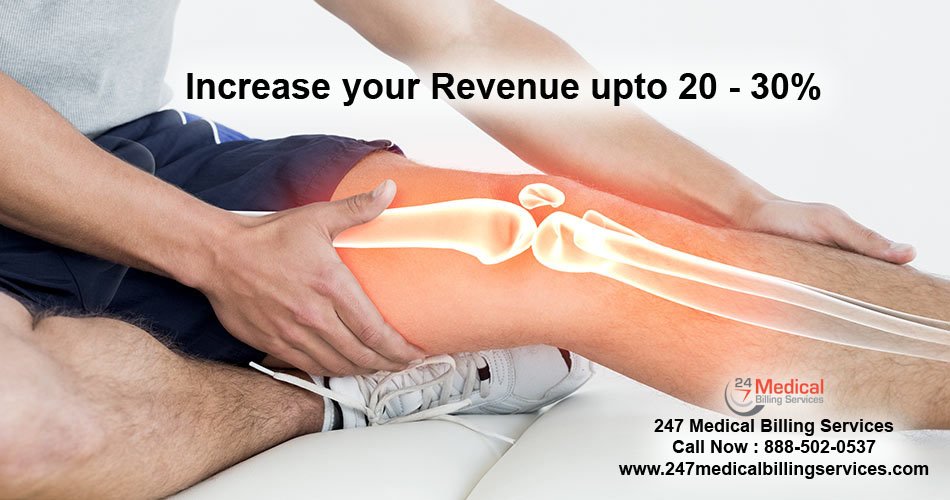 Each and every bone is important for proper functioning of the body. For getting treated for any bone, there must be proper orthopedic billing service to get better reimbursements from the insurance providers. On getting good levels of reimbursements, the burden of financial crisis happened on spending money for bones will get gradually reduced.
We help medical industry people to carry out each and every billing regarding to bones in a flawless manner. When a single code goes wrong then the whole billing has got the chances to get on wrong path. To make sure the billing is not travelling in wrong path we have got better ICD-10 coding which are rocking many of our clients systems without creating any issues regarding orthopedic department.
ICD-10
We are using codings of ICD-10 version which has got new 15,000 codes added in it with extra advantage
The high and present technology is being implemented in our service
We can help your medical industry to cope up with new billings and bone displacements happening in patients
Doctors will get more time to concentrate on joining the bones rather than clarifying the doubts regarding bills
Some of our codings are specified below for better understanding
Code 29881
This code is to substitute long names of Arthrs Kne Surgery W/meniscectomy Med/lat W/shaving.
Code

29826
This code is for Shoulder Scope, Bone Shaving.
Code 26055
This code is for tendon sheath incision in bones
All these terms are looking complicated to type in a simple bill. But they can be typed with the help of codes which are specified for each bone. When the code 29826 is mentioned then correct billing will be calculated for shoulder scope and bone shaving. With this technique, it becomes easy to calculate the bills of a patient without any stress or mistakes. If mistakes happen, then reimbursements will become a biggest question mark for patients who are depending on reimbursements. We have apt coders with good experience who will make your style of software system for working with such bills without any time delay.
We our services are special?
We mainly aim for quality bills than any billing services in the industry
We give surety for increasing your income after getting our services
We provide help support both on technical and non-technical side of billing service
All the data entered with us will be maintained with complete data security
We have plenty of services under one roof
It becomes easy for medical industry to dependent on our billing services
There are many happy clients who are still in contact with us
We provide support services around the clock
We help to deal with tech issues by experts
We tend to supply valuable softwares only
These are just some of the reasons for many numerous clients sticking with us. You can also become one among them and enjoy our rain of benefits.