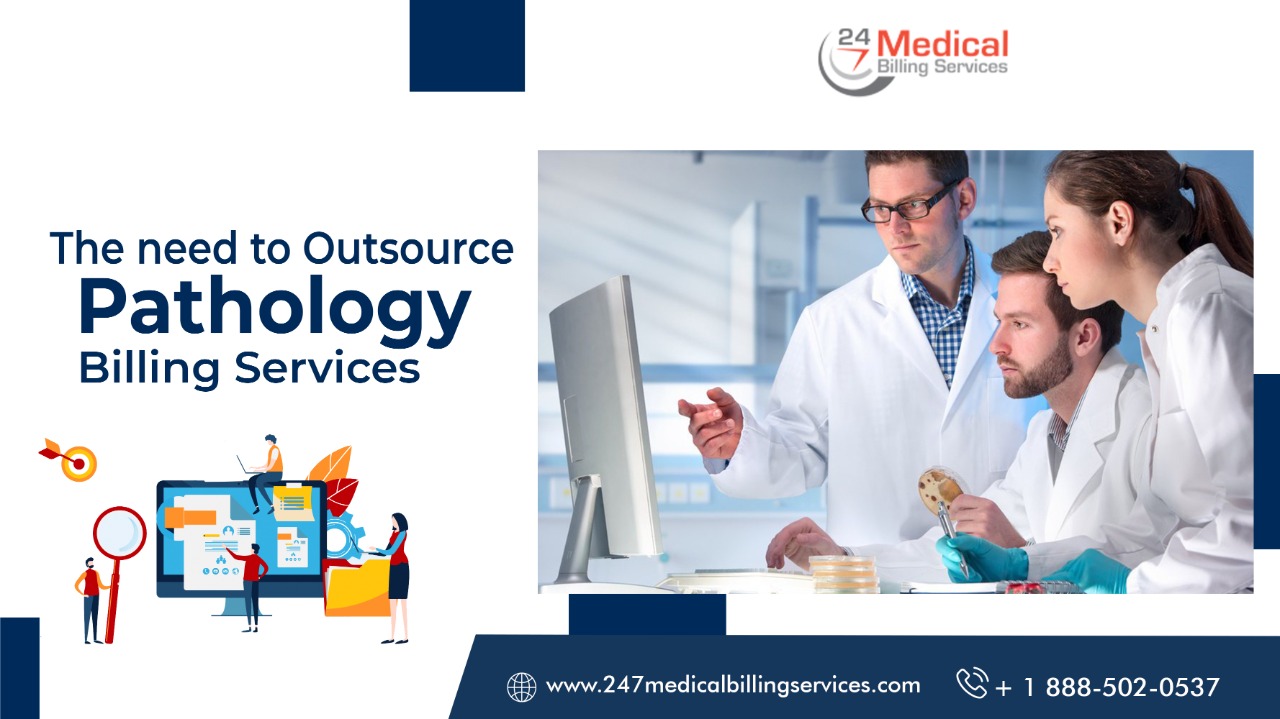 The Need to Outsource Pathology Billing Services
Pathology executes a crucial role in virtually every specialist area of medicine. Pathologists are specialists in human disorders and infections, and their knowledge and studies guide health and medical workers on the best strategies for treating specific ailments. They also work on building technologies and processes to battle illnesses.
Much of a pathologist's time is spent investigating to improve and develop medicine. From emerging treatments against life-threatening infections like cancer to creating alternative remedies for common illnesses, a pathologists' time is valuable.
Unhappily, like with most other healthcare professions, pathologists often strive to receive full reimbursement for the assistance they provide. Medical billing is a complicated process, but it is necessary to gain successful returns from clients. By outsourcing medical billing to expert pathology medical billing services, you can rest comfortably knowing you will receive full payment immediately.
Medical Billing and Coding
Medical billing is the process used to create and collect payment for the provision of health services. To obtain reimbursement from insurance companies, medical providers must carefully go through each billing process. Errors or mistakes during the process often lead to claims being rejected.
Why do you necessitate outsourcing your Pathology Medical Billing?
Keeping the highest level of clinical efficiency throughout has often reported the medical billing part as cumbersome and detrimental to their clinical efficiency. However, with the in-house medical billing failing to deliver the desired results despite substantial investments in reserve mobilization, outsourcing looks to be the only way out.
Making their search more flexible, 24/7 Medical Billing Services, the most extensive consortium of medical billers in the US, has strategically spread its medical billing beyond all the 50 states in the US. With smooth accessibility to expert medical billing services, practitioners are commencing to realize the advantages of allying with our billing professionals. Amongst notable benefits, managing billing, coding, and claim submission in unity with the compliant standards stand out as the most significant.
Comprehensive Coverage of Pathology Systems
Consolidating related CPT codes for various pathology procedures: Cyto – 88104 to – 88141, cytopathology – 88142, diagnosis – 88172, 88173, flow cytometry – 88180, flow cytometry – 88182, level 1 surgical – 88300, level 2 surgical – 88302, level 3 surgical – 88304, level 4 surgical – 88305, level 5 surgical – 88307, level 6 surgical – 88309, decalcification procedure – 88311, special stains – 88312, discussion during surgery – 88329, frozen section – 88331, a frozen area with each additional tissue block – 88332, DNA ploidy – 88358, tumor immunohistochemistry – 88161, genetic probes – 88165, etc. with genial modifiers for securing claims adjudication to the correct percentage for the segment billed, our medical billing assistance promote the preparation of claim sheets corresponding to the best practices in medical claim submission.
Alliance of qualification and experience
24/7 Medical Billing Services specialists, known for their talent to ensure pathology billing and coding, and claim submission in unity with the compliant standards for medical claim submission, are appropriately qualified and experienced.
With a streamlined billing management cycle in custom patient enrollment, insurance enrollment, scheduling, insurance verification, insurance authorizations, direct entry, coding, billing and settling of accounts, denial management & applications, and physician credentialing –you can assume your medical bills to be immediately prepared with a collection of leading private insurance carriers as well as public healthcare schemes.
Thus, when you avail of our comprehensive medical billing management assistance, you can anticipate drastically reducing operating costs and maximizing revenue through delay-free and denial-free reimbursement of medical claims. The best resolution to this uncertainty is to just outsourcing pathology medical billing to the 24/7 Medical Billing Services experts.